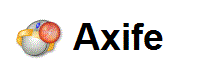 Features & Screenshots
• Macro program and window automation software.
• Record all mouse and keyboard events in any window application.
• Unique smart recording technology.
• Easy to use macro editor.
• Schedule conveniently and flexible trigger.
• Powerful color detection and windows & controls manager.
• A large number of useful action set.
• Does not require any programming knowledge.